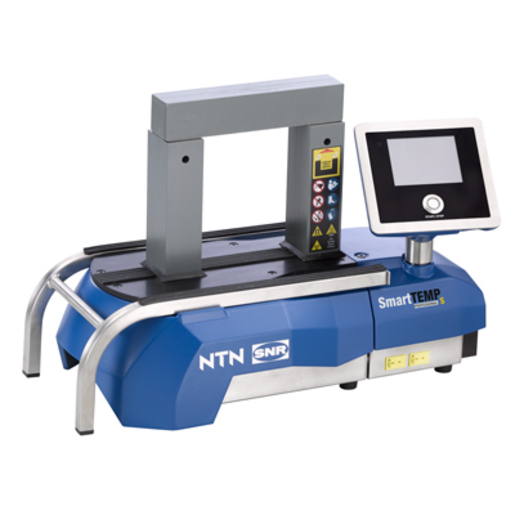 NTN offers an innovative range of Induction heaters called SmartTEMP. It allows a unique heating management, suitable for all parts, even the most sensitive ones such as sprockets and specific bearings. Efficient and easy to use, they can heat bearings or any other mechanical parts of the same weight. These devices are designed for professional use and are suitable for both maintenance services and production lines:
Smart: 4 dedicated heating modes: Temperature (one sensor), Ramp, Temperature (two sensors), Timer; adapted to each part and applications;
High performance: 30% savings in heating time compared to standard devices and a significant reduction in energy consumption;
Easy to use: a touch screen informs the user in real time and can be used to save heating data.
Choose your SmartTEMP device according to the weight, dimensions and senstivity of the parts to be heated, the temperature required and the available electric power and voltage.
Log in
To add this product to your basket
Downloads
User Manual
Detailed technical sheet
Product sheet
| | |
| --- | --- |
| Length | 450 mm |
| Width | 210 mm |
| Height | 275 mm |
| Min bearing bore diameter | 10 mm |
| Max bearing outer diameter | 400 mm |
| Max power input | 3 kVA |
| Max voltage | 230 V |
| Max current | 13 A |
| Frequency | 50 Hz |
| Max temperature setup | 240 °C |
| Temperature holding at the end of cycle | Yes |
| Demagnetization | Yes |
| Max part weight | 50 kg |
| Max width | 140 mm |
| Mass | 21 kg |